A Vasi Műhely kiállítása, a Festészet Napja alkalmábó, a Szombathyelyi Képtárban."
Keresztmetszet- Válogatás a MAOE "KÁOSZ és REND" c. kiállításának anyagából, Pesterzsébeti Múzeum, Gaál Imre Galéria, 2018. október 17 17:00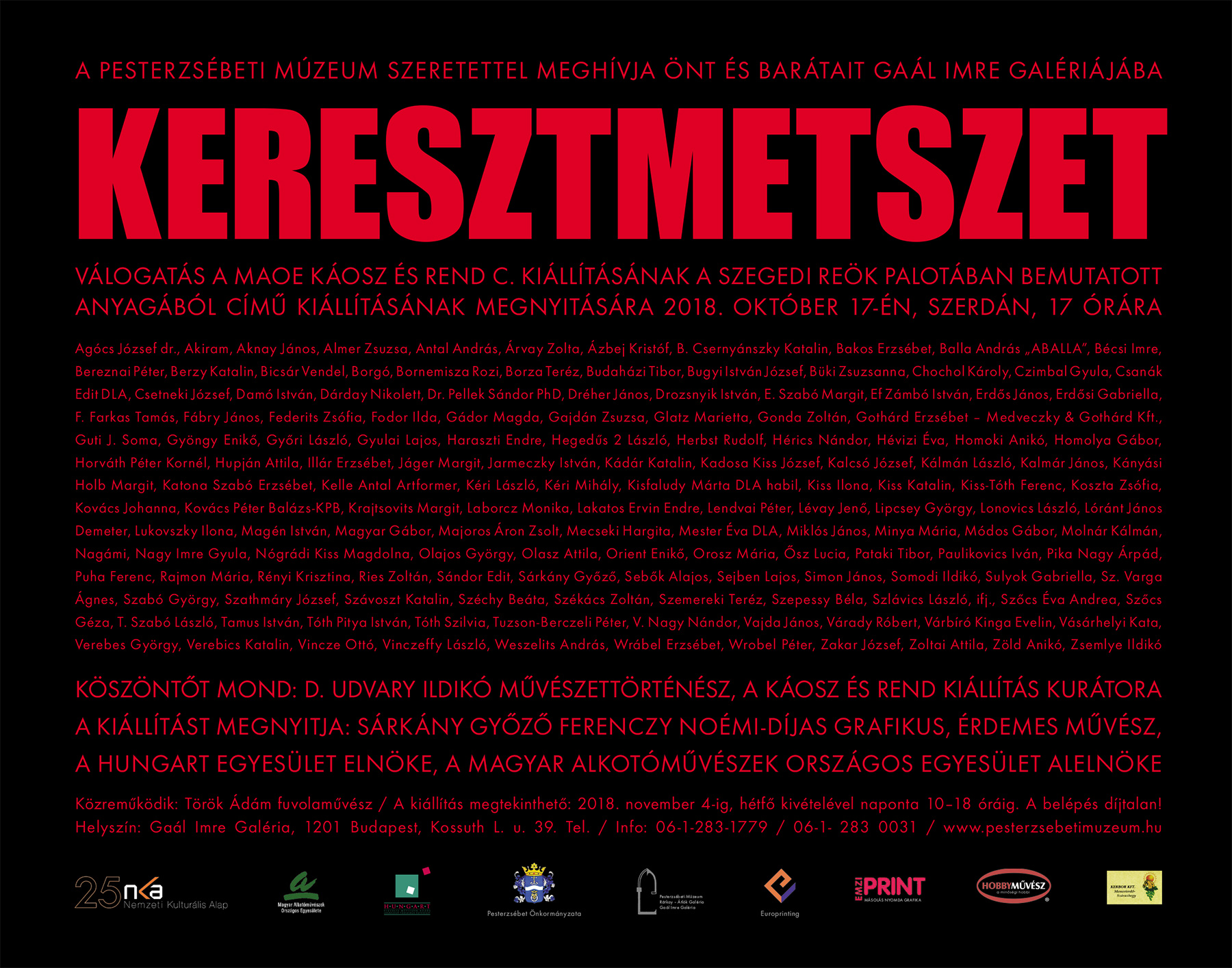 Keresztmetszet címmel nyílik kiállítás, a MAOE "KÁOSZ és REND" c. kiállításának anyagából. A szegedi REÖK Palotában bemutatott anyagából összeállított kiálítási anyag egy válogatás. Köszöntőt mond D. Udvary Ildikó művészettörténész, a KÁOSZ és REND kiállítás kurátora. A kiállítást megnyitja Sárkány Győző Ferenczy-díjas grafikus, érdemes művész.A kiállítás megtekinthető 2018. november 4-ig. További információ a rendezvény hivatalos honlapján található: Keresztmetszet- Válogatás a MAOE "KÁOSZ és REND" c. kiállításának anyagából, Pesterzsébeti Múzeum, Gaál Imre Galéria."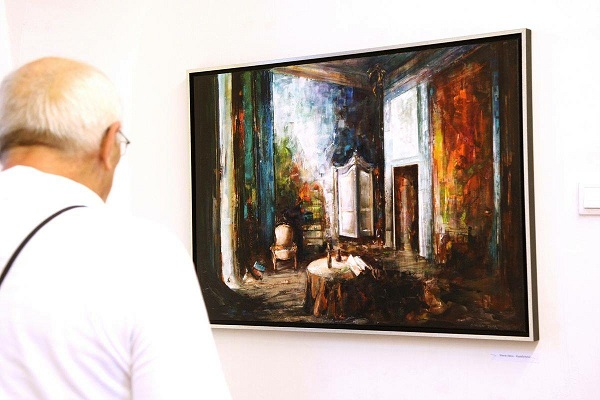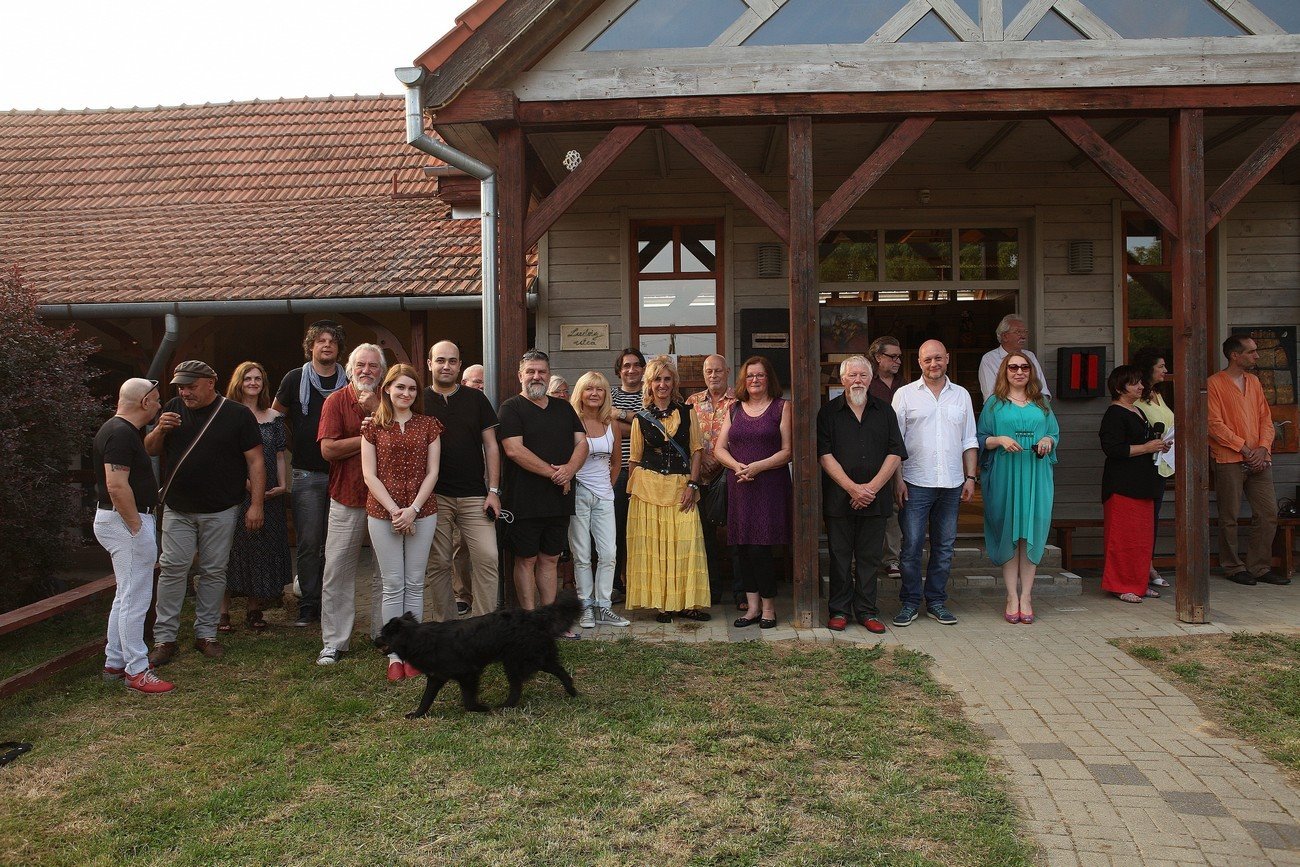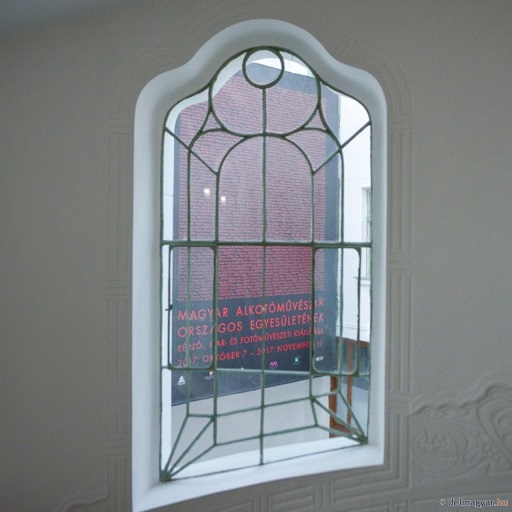 A MAOE-kiallitasa-a-szegedi REÖK-ben, "Káosz és Rend"
Collective exhibition had been open addressed to "Harmony" by the organization of MAOE, Szentendre, December 5th of 2015.

The Hungarian Artists assocciation, as a significant organization of the Hungarian Art scene, fourth time organized this thematic, salon character exchibition called "Harmonia" for its members in 2015. This time it is hold as a temporary exhibition in the halls of Art Gallery Szentendre and MűvészetMalom "Art Mill". I participate this exhibition with the "Secrets of the dome" (110x90). It can be seen untill 5th of February, 2016. A MAOE-kiallitasa-a-szentendrei-muveszetmalomban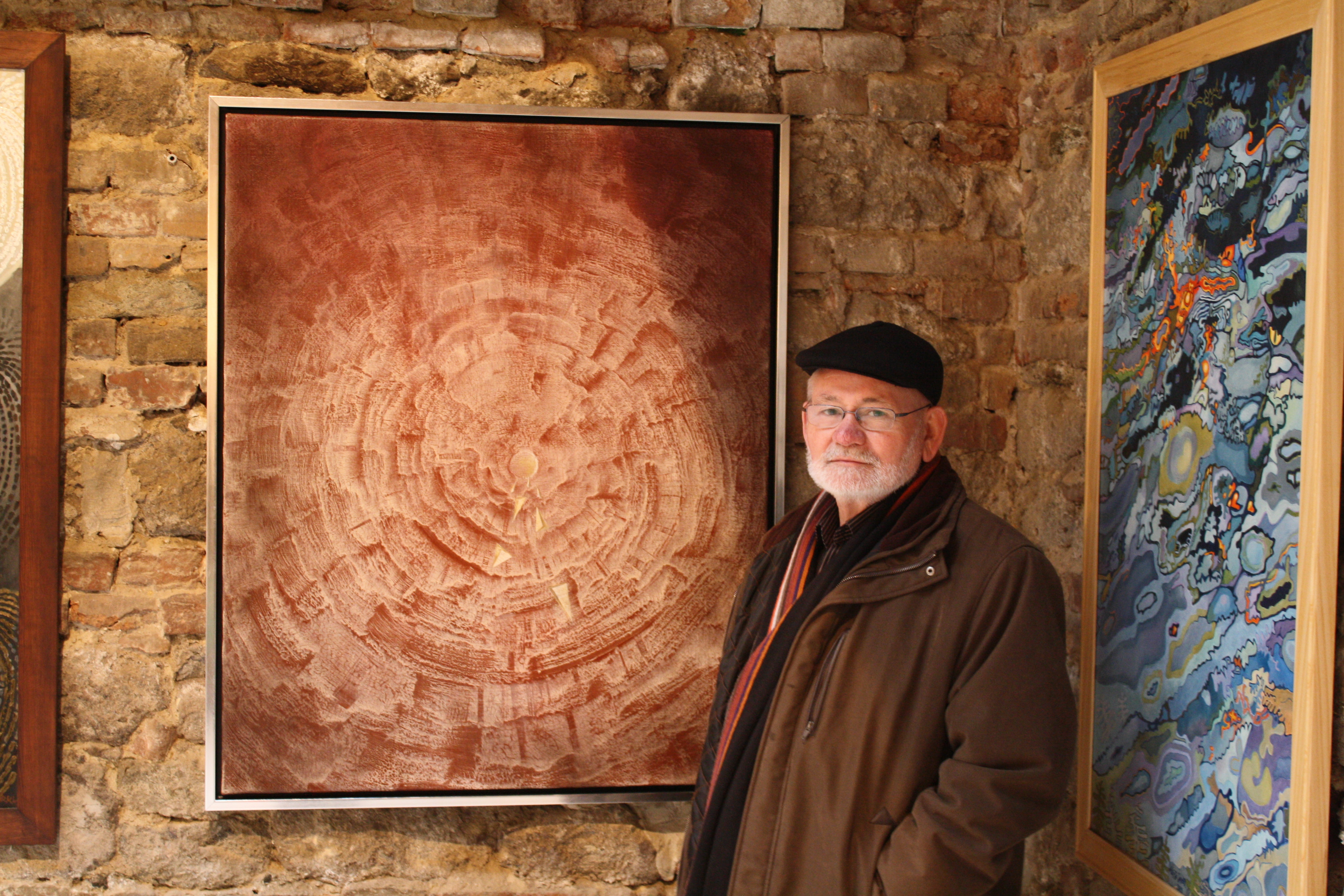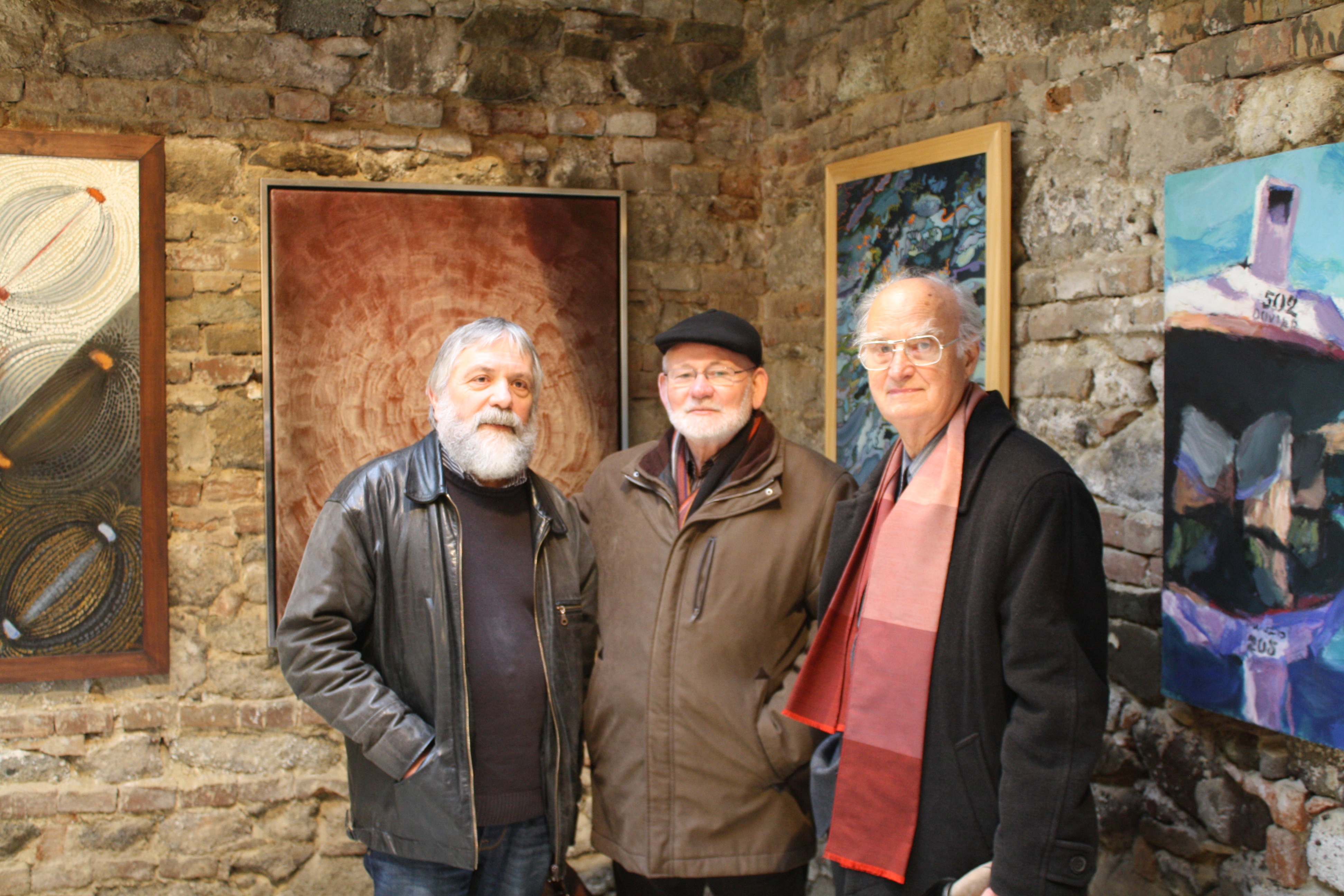 With Mr. Tibor Budaházi and Mr. Antal Marosfalvi at opening.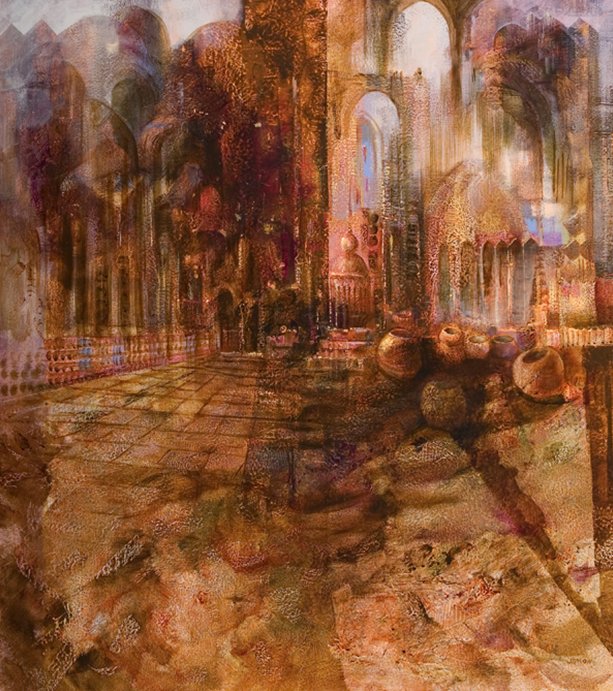 INVITATION
2013.
Ludvig Art Fair- Bad Zwischenahn, Bréma, Germany

As a new space of Ludvig Art Fairs, Zigmar Scmidt established a new art forum in North-Germany, Brema between 20 and 27th April, 2013. Approximately 22 artist were welcomed from across the world.


21. Ludvig International Art Symposium, Nagykanizsa, Hungary

As the 21sd edition of Ludvig Art Symposium, two weeks art forum were organized in Kendlimajor, Nagykanizsa. I participated on it by the invitation of my friend, Zoltán Ludvig and taking it by and large 40 artists represented 14 countries.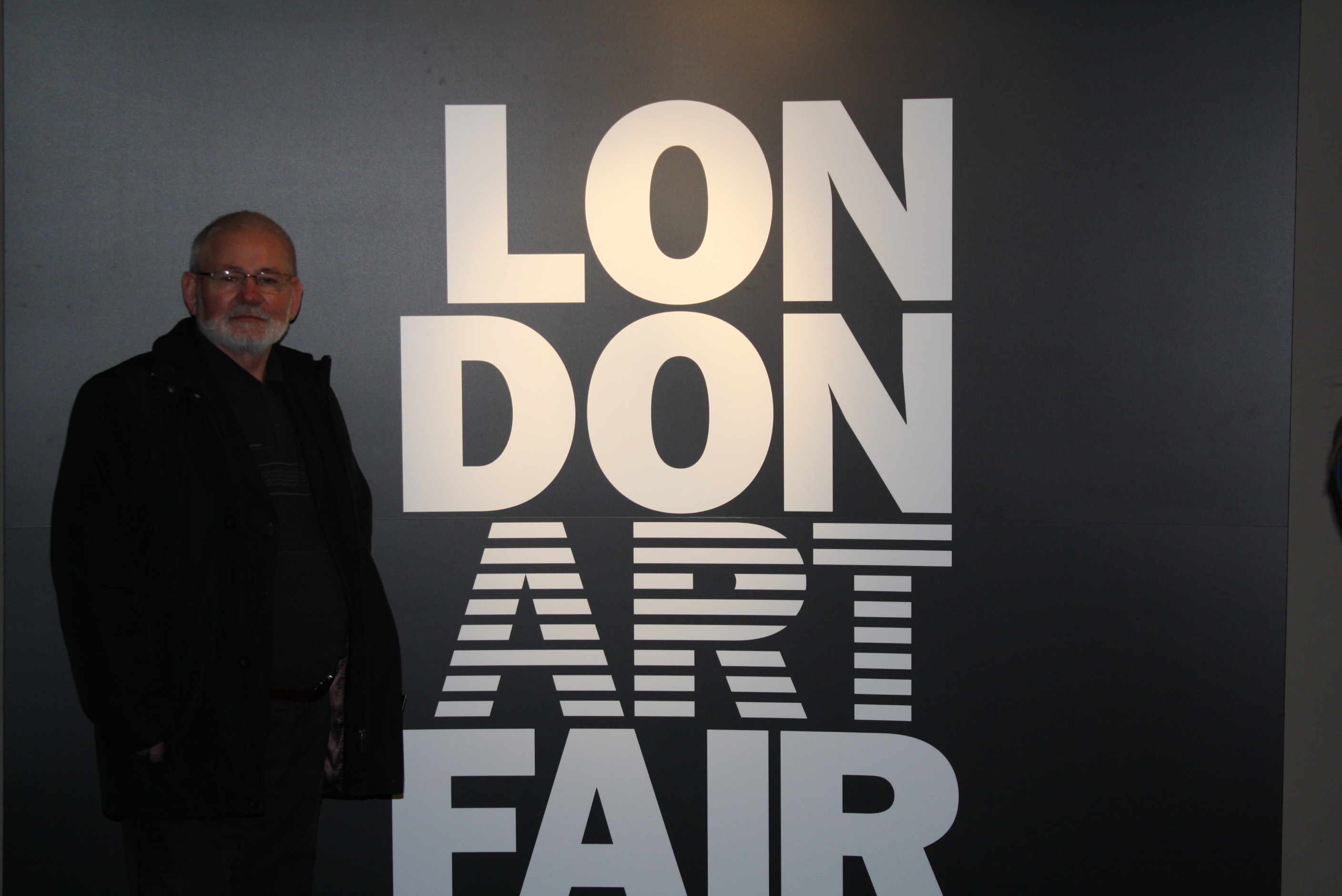 London Art Fair - 2013

At 25th edition, London Art Fair 2013 welcomed 23,689 visitors over six days, with participation of 131 leading contemporary galleries.


2012.
We cordially invite You to the Exhibition Opening of Simon János at PANNONIA GALÉRIA Sopron (B.W. Pannonia Hotel, 9400 Sopron, Várkerület 75.) on 1st of April, 2012 from 16:00 pm. The exhibition will be on view till April 30th, 2012. The exhibition will be open by Mészáros György painter artist, direcetor of NYME-AMI. Sopron Trio (Dárdai Árpád-zongora, Pálfy Krisztina-hegedű, Révész József-cselló) will contribute to the Opening.
2010. solo exhibition in Nettuno, Italy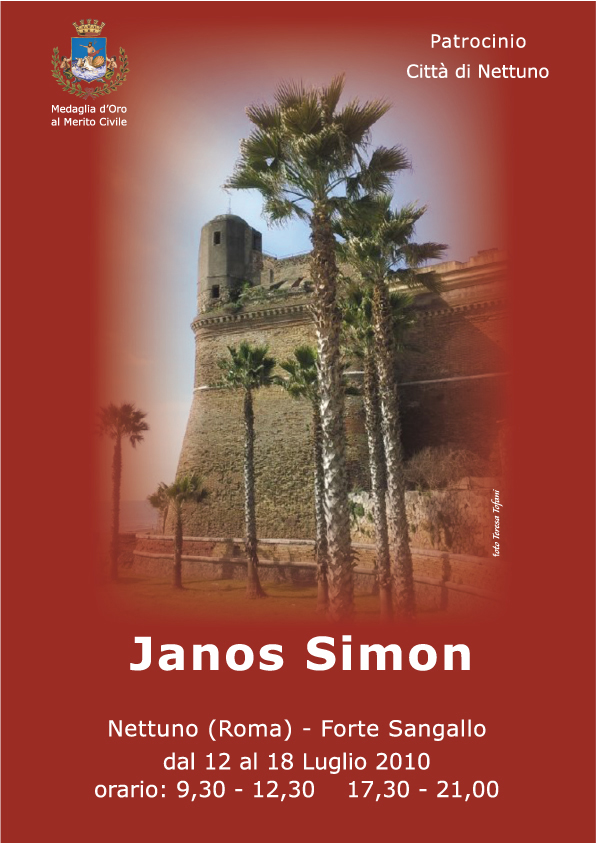 2007.- 6th International Fine Arts Colony in Szentgotthárd
Dr. László Kostyál art historian told about my works at the openning the followings: Similarly to the previous years, his favourite motifs remain Mediterranean towns bathing in sunlight and even more the shady contours of their density with characteristic irregular shapes. The painter is unsurpassble in mirroring their rich details and distinct, individual mood and atmosphere. His paintings (Memory of a town, Impression of a Town, Mediterranean Town) reflex feelings without eternalizing concrete scenes. In red-hot beaming light- in its depictions Simon makes use of almost all impressionist means- the condense mass of the buildings is divided by windows, vaulted openings, bell towers, chimneys, dark niches and narrow treets. These fairy- tale towns grow outof the sea, no inhabitants can be seen as they do not have their own personality but live within the image of their town. For the painter these towns symbolize the lost Eden, they appear as scenes of a bygone golden age and are depicted as such with eternal love.


EXHIBITIONS